News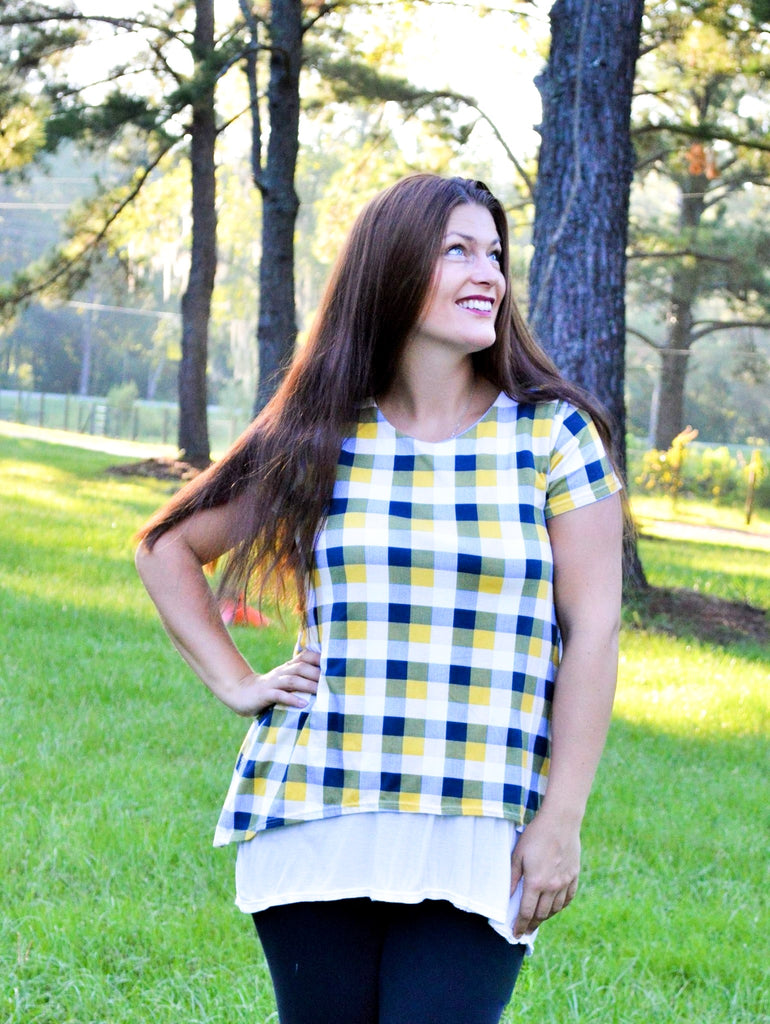 The new pattern release is wrapping up! Last week we released the ladies' version of Abby's Road Trip Tunic - The Ladies Two Tone Tunic! The Ladies Two Tone Tunic comes with several sleeve lengths, ranging from sleeveless to long sleeve. The pattern can be used to make a regular shirt or tunic (neckband pattern piece included) with straight or hi-lo hem, or a lined version, with an accent skirt, long skirt or a combination of both. The pattern takes you from summer through winter and back again with endless variations that make a wardrobe staple full of options. Testing...
---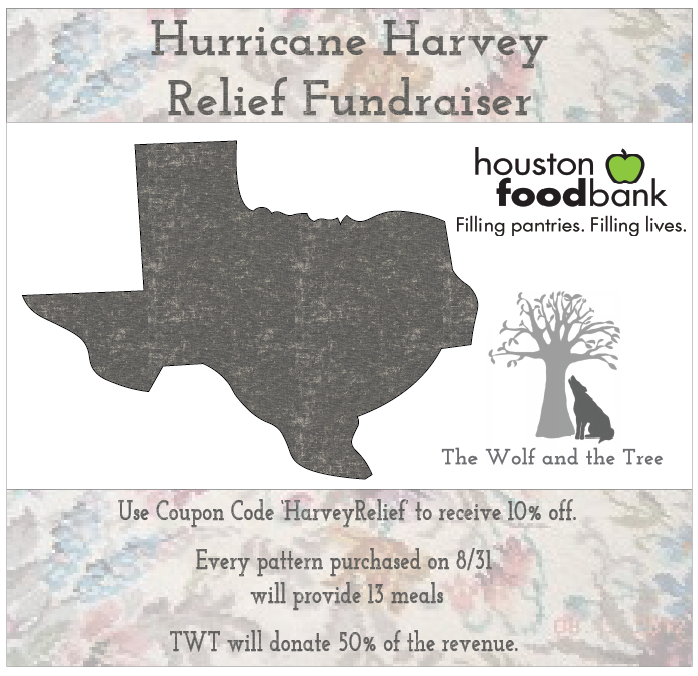 Many of us have heard of or seen the damage that Hurricane Harvey has caused and is continuing to cause. We see the people in need, sleeping on cabinets, rooftops, waiting for rescue or waiting to be able to return. They need help. They need us.  The Wolf and the Tree is donating 50% of sales proceeds on 8/31 to the Houston Food Bank, where each Dollar provides 3 meals. With every pattern purchased on 8/31 you will create up to 13 meals each.Use coupon code 'HarveyRelief' to get 10% off your purchase and enjoy your shopping, knowing the help you...
---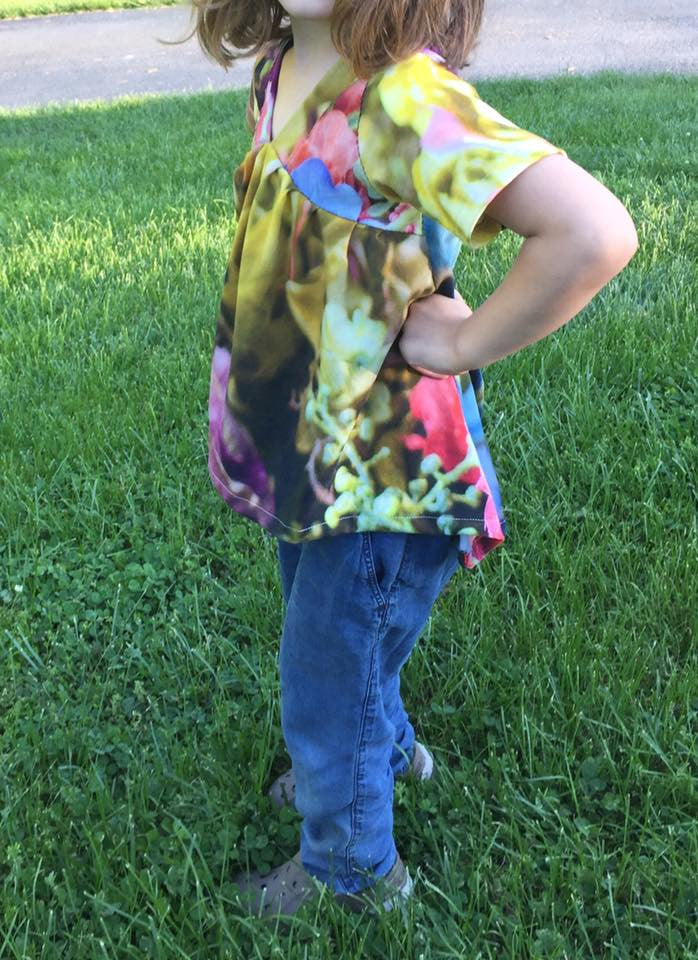 This is the big one. The Wolf and the Tree are releasing a new rashguard: Abby's Daybreak Rashguard. This is the complement to George and Ginger's Daybreak Rash Guard, to complete the Mommy & Me look!  The Rashguard features several sleeve lengths: sleeveless, short sleeves, medium sleeves + long sleeves, as well as 3 different lengths - bikini, crop top and full length! Another awesome thing about it? It can be made for everyday wear using regular knit! <3 That means, this pattern can carry you through the whole year!     Next up, the free pattern! I first drafted this pattern...
---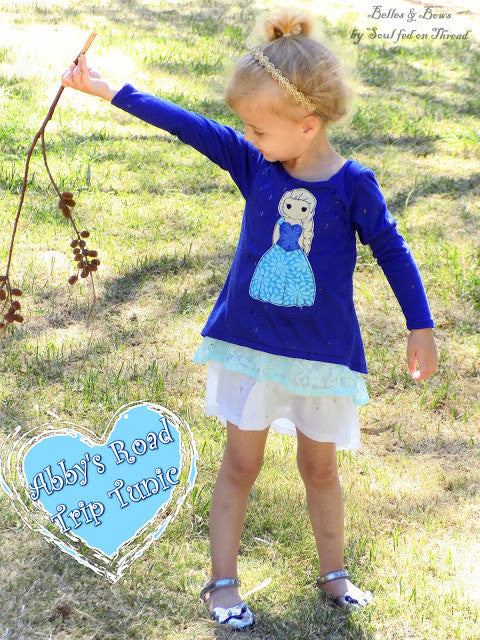 Today is the last day of the Abby's Road Trip Tunic Tour! Zoe sewed up a gorgeous version of Abby's Road Trip Tunic and shared it on her blog - Soul fed on Thread! I am so in love with this look on her little one! Lace, light weight and it has Elsa, too! Zoe always knows how to pair the perfect fabrics together and her little fairy of a girl makes for such an amazing model! I want to be a girl and have her closet for a day <3 Take a look at Zoe's post here, and be...
---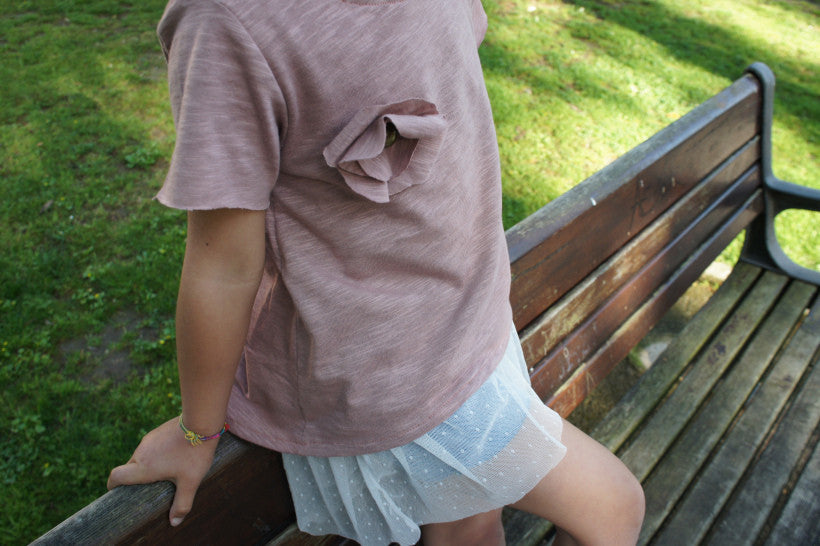 Andreia Graça of Sweet Simplicity Sewing made the sweetest little tunic, perfect for those Sunday afternoons! The lace, the accent, the pastels and not to forget, the tiny polka dots!! Perfection!! Be sure to pop on over to her post and don't forget to enter the giveaway to win a free copy of Abby's Road Trip Tunic + 1 free pattern by The Wolf and the Tree! Happy sewing, Saskia  -The Wolf and the Tree-