News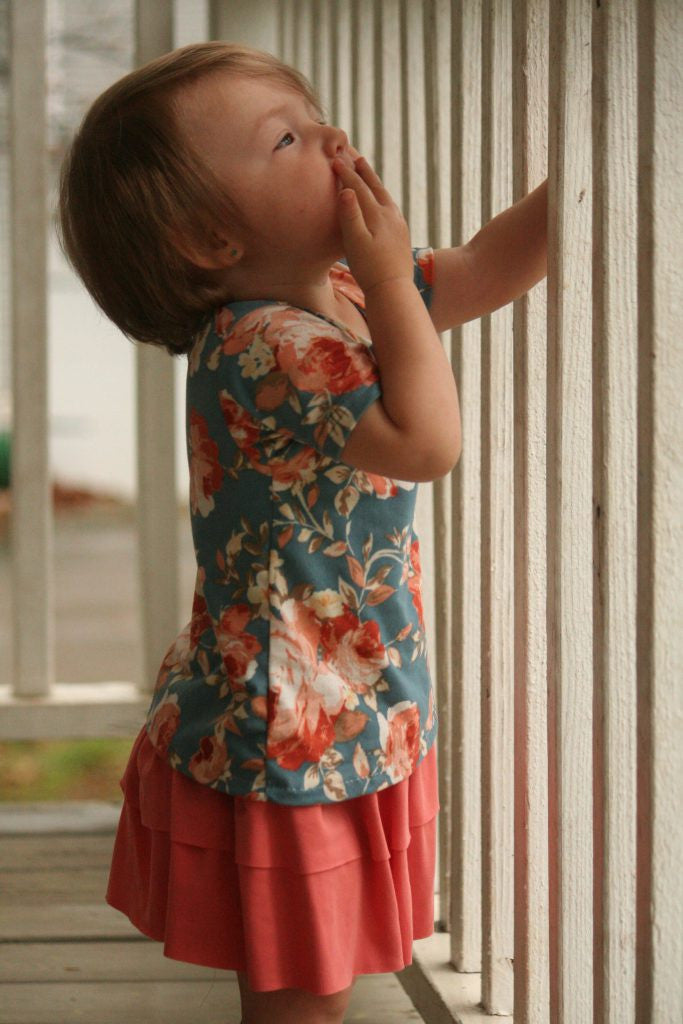 Jill Auxford of AimerLae & Finn is showing off her rendition of Abby's Road Trip Tunic on Day 4 of the tour! I love it! The florals, the color combinations - a completely gorgeous dress from beginning to finish!  Be sure to check out her post - and keep an eye out for her newest pattern!  At the end of her post you'll also find a rafflecopter giveaway! Happy sewing, Saskia -The Wolf and the Tree-
---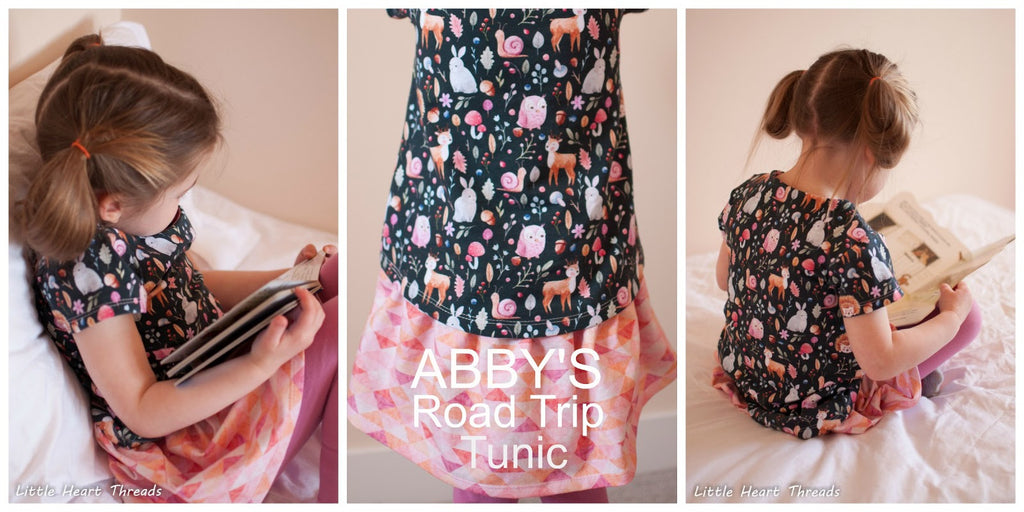 Today's stop is over on Little Heart Threads. Michelle does it all: blogging, sewing, strike offs, patter testings.. and always beautiful. Her style, to me, always reflects clean, sophisticated, and ready-for-adventure-at-a-moments-notice at the same time. I love it.  Her take of Abby's Road Trip Tunic has me all kinds of happy. I love the crisp neckline, the bouncing girl, the color choices and the feel all of it combined conveys! Take a look at her post! And don't forget to enter the giveaway at the end, to win the pattern yourself! Happy sewing, Saskia Smith
---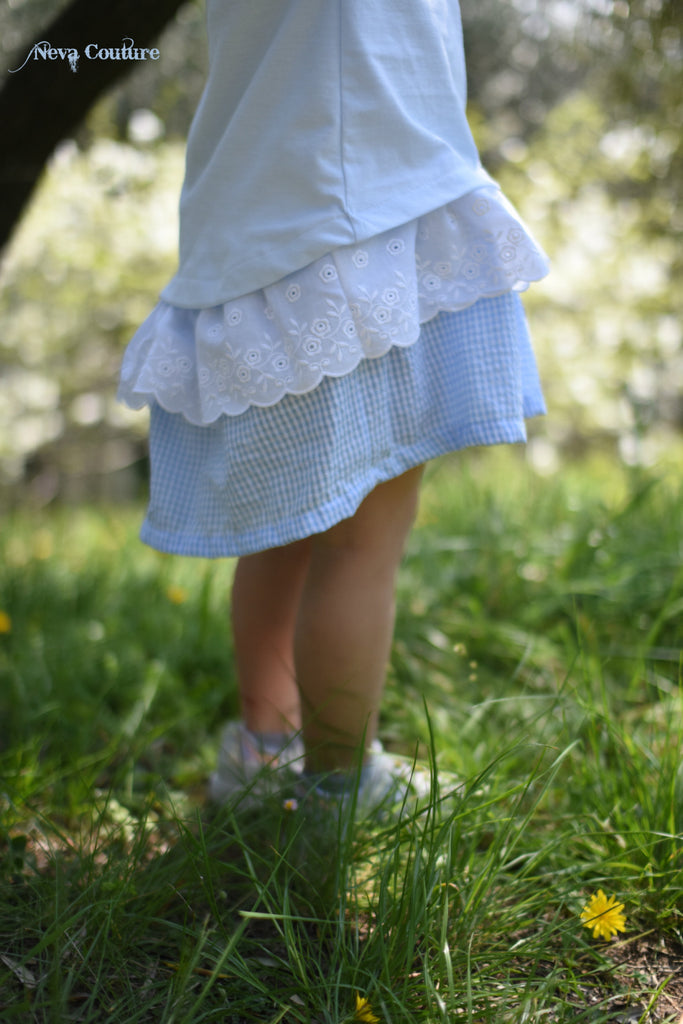 Today is Day 2 of Abby's Road Trip Tunic Tour! Take a look at Valeria's blog post and be ready to swoon! Valeria has the amazing ability to pick out fabrics you might look lovingly at the store but just not know what to do with (seersucker, see through fabric, sequinned fabric...) and use it to create the most beautiful garments that you'd expect to see at the most expensive boutiques!  Hop on over to her blog post, I promise you won't be disappointed! Also, while you are over there, be sure to enter the giveaway for Abby's Road Trip Tunic...
---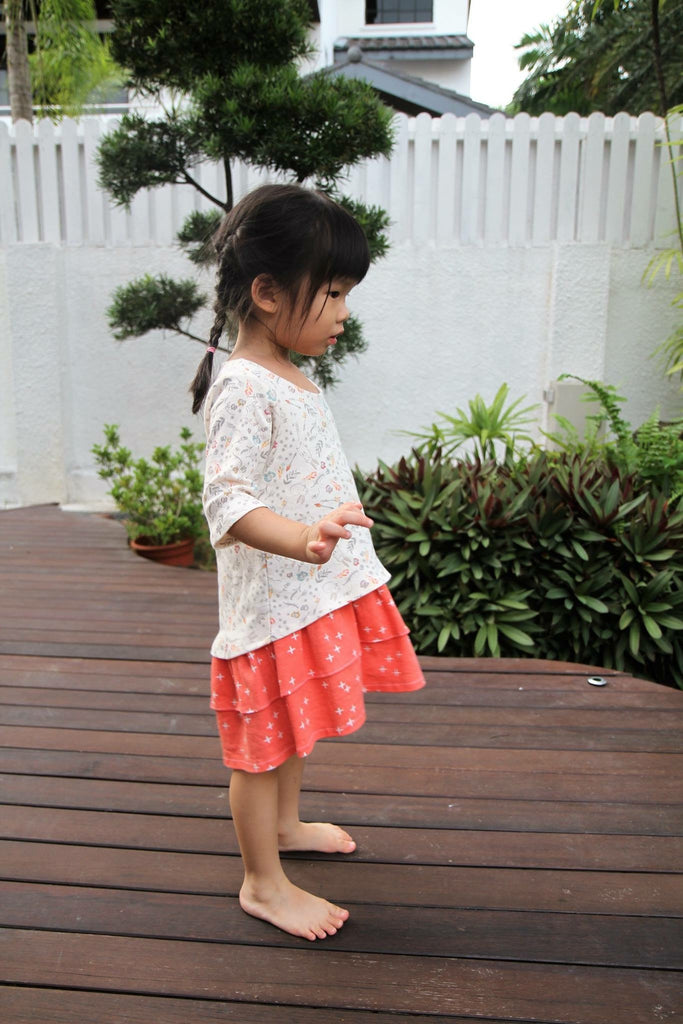 The newest pattern has released - Abby's Road Trip Tunic! And to celebrate the whole store is on sale! All patterns are only $5 each! Abby's Road Trip Tunic is a tunic/shirt/dress pattern. You can make it just using the shell and lining for a shirt or tunic look with either hi-low or straight hem, or you can add an accent skirt, long skirt or both to it to make a dress or tunic length garment!  The pattern also has 5 sleeve lengths - sleeveless, short sleeve, medium sleeve, 3/4 sleeve and long sleeve - making this pattern a year...
---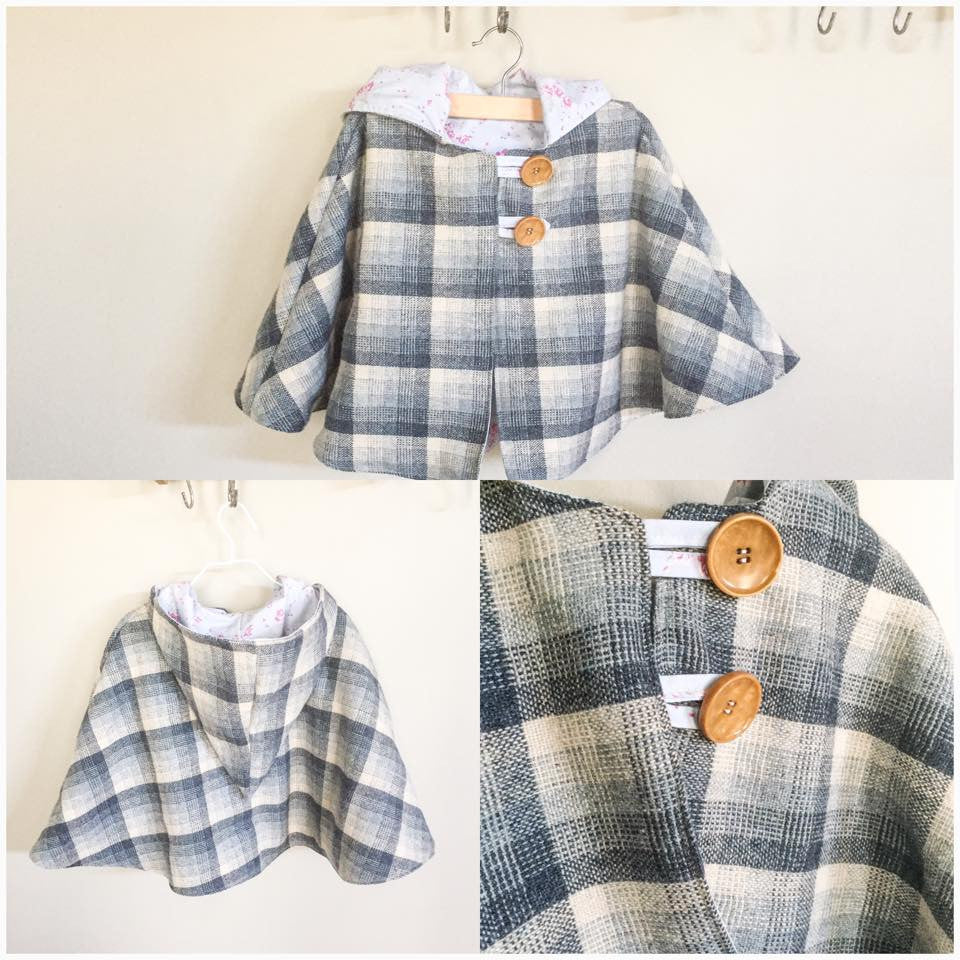 I can't wait for spring. I can't wait to go for really long walks along the river with my girl, with her doing what she likes to do - checking every big hole in tree. I am not sure if she is checking it to recreate 'We are going on a bear hunt', which is one of her most favorite books, or to see if it might be a little door leading somewhere adventurous.  Either way, I wanted to make her a cape. A cape for exploration and beautiful memories. I had been holding onto a particular wool blanket just...